Setting our community apart
Our Impact
Over 30 years ago, a few forward-thinking community leaders established a vision for a prosperous, dynamic region to be achieved through bold, intentional economic development efforts. Critical to that vision was a hybrid, public-private platform for setting agendas and executing strategies to achieve a long-term vision that aligned with near-term needs and opportunities.
Over the years, Forward Sioux Falls has become nationally acclaimed for creating decades of economic growth and corresponding quality of place enhancements that have made Sioux Falls, South Dakota, the envy of communities across the Midwest and throughout the United States.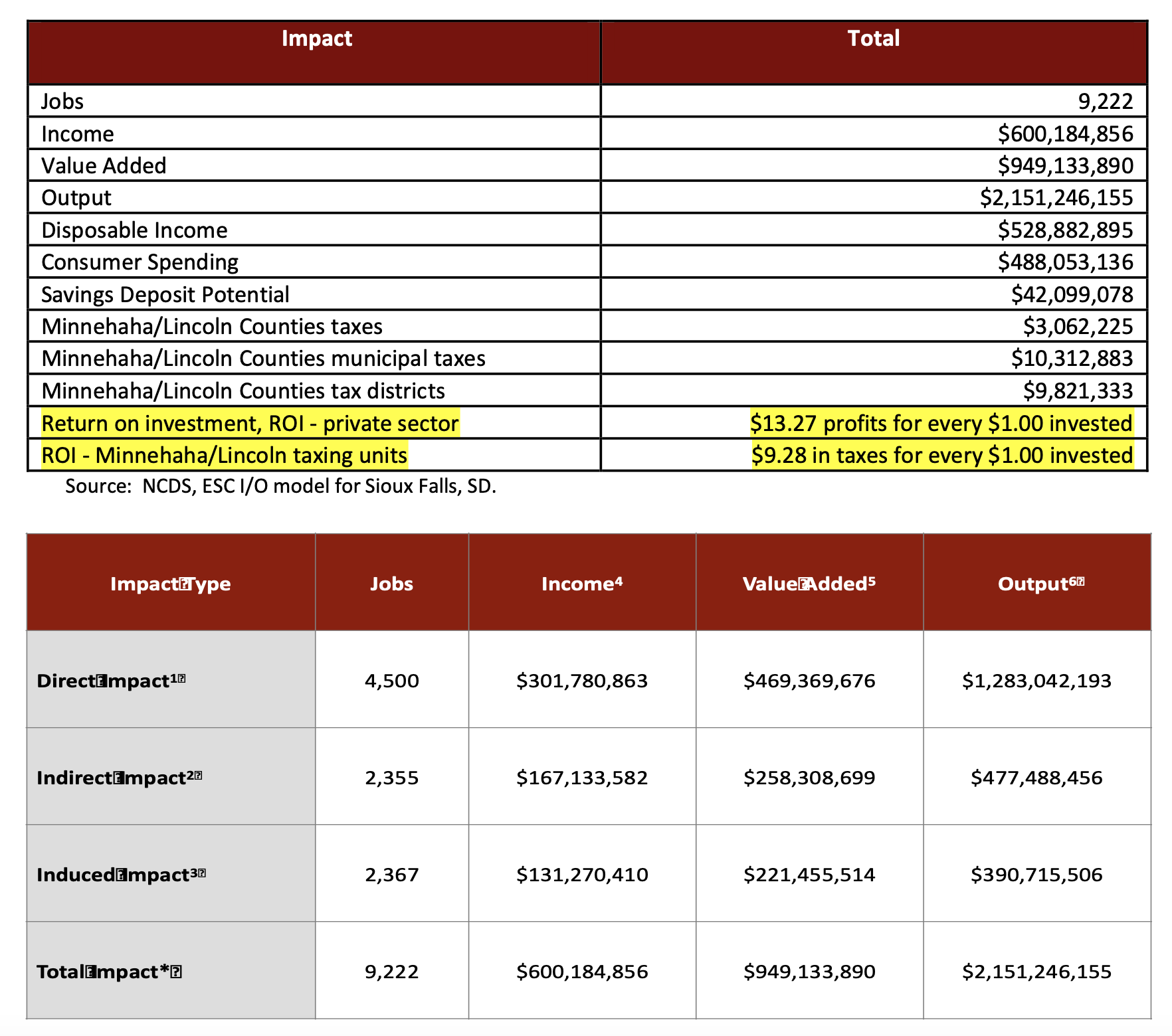 PROJECTED ECONOMIC IMPACT
Through our five strategies, we project landmark economic developments in the Sioux Falls economy. See how many ways an investment with Forward Sioux Falls can benefit the community.
For more than 30 years, Sioux Falls visionaries have banded together to attract businesses and create jobs in their home community through Forward Sioux Falls. A unique joint venture between the Chamber of Commerce and the Development Foundation, Forward Sioux Falls has been integral to the continued growth and quality of life in this city.