Forward Sioux Falls
Current Program
Forward Sioux Falls has a long legacy of augmenting programs to lift up our area's economy. Since 1987, we've raised over $68 million in support of game-changing initiatives in the region like Foundation park, Sioux Empire Housing Partnership, USD Discovery District, Startup Sioux Falls and the Strategic Workforce Action Agenda. But that's just the beginning.
The 2021-2026 program focuses on five strategic initiatives to generate impact and ROI for the area.
Every five years, Forward Sioux Falls engages the business community and civic leaders to design a freshly imagined program of work. This is accomplished in a collaborative way, where broad-based input is combined with metric-driven data so that the objectives are well-focused and measurable outcomes are established. Much of this work is accomplished through the Sioux Falls Development Foundation and the Greater Sioux Falls Chamber of Commerce; however, other community partnerships are also leveraged to maximize our resources in an efficient and effective manner. Sioux Falls area businesses, as well as our public partners, understand the importance of working together. Competitors put their differences aside for the collective benefit of our community through a unified effort to grow and diversify our economy. And the results continue to exceed expectations!
Dave Rozenboom
President, First PREMIER Bank & Co-Chair of Forward Sioux Falls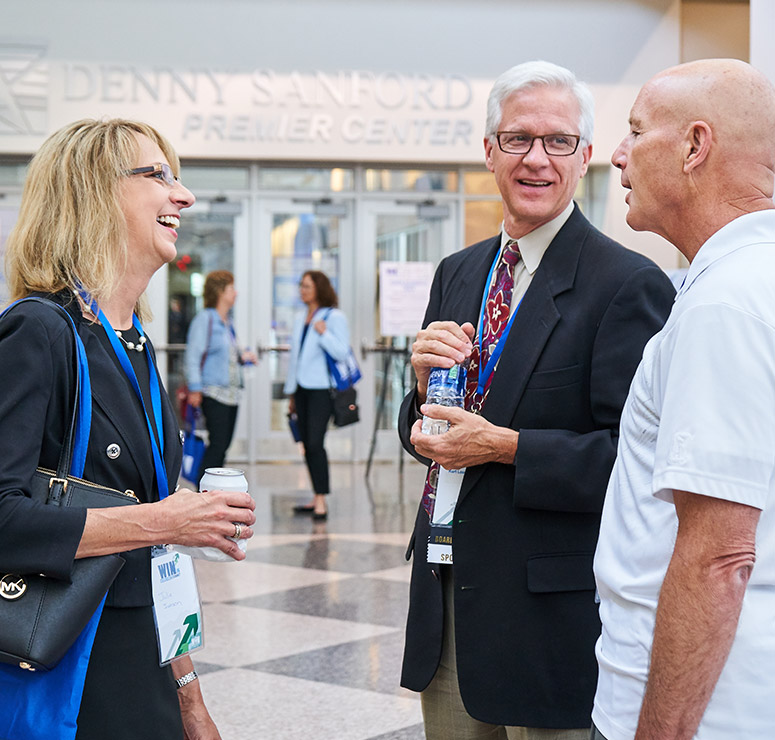 Projected Outcomes and Goals
Prior to each campaign, we set goals for what we hope to achieve in the Sioux Falls area. In addition to setting goals, we project outcomes for each of our strategies.
Invest in Forward Sioux Falls
Current Program