Proven Partnerships
Our Initiatives
Those who invest with us share the same vision for Sioux Falls as we do—a better workforce, a well-established job market and helpful, long-standing partnerships among companies in the region. A partnership with us is a partnership with the community. Arguably, there isn't a more important investment to make to lift up our area's economy.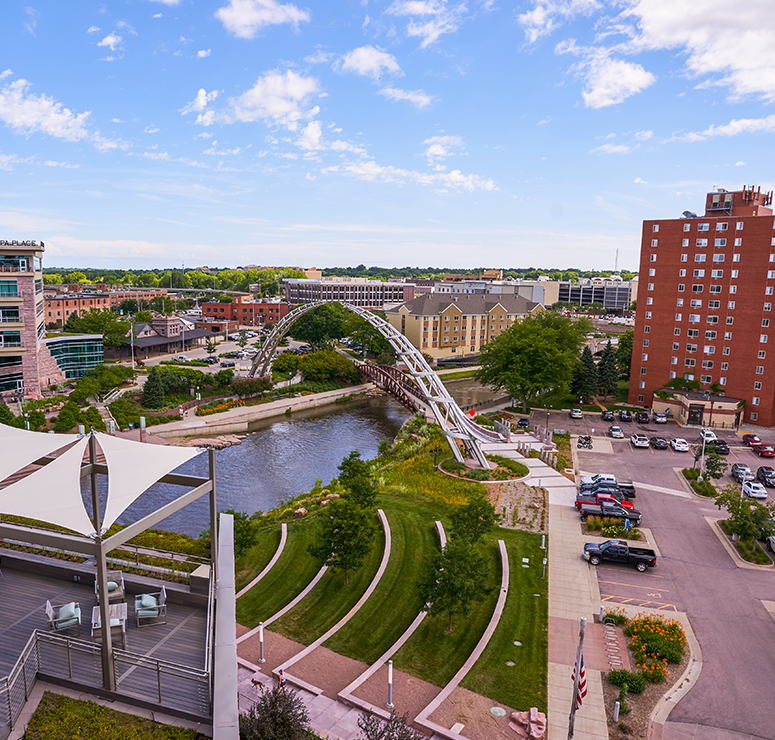 2021 – 2026 Program
Creating new jobs and securing a skilled workforce remain top priorities in our five-year plan. We'll do this by attracting companies to our development parks, such as Foundation Park, with new, nationally recognized businesses. Our funds for start-up and early-stage businesses are more accessible than ever so we can continue to fill vacancies in new housing and business developments. Discover everything we believe can be accomplished from 2021-2026.
Past Campaigns
Since our founding, our campaigns have raised over $69 million to move Sioux Falls forward. See what our past campaigns accomplished to make our community better.
Working Together
When great minds align, great things happen. Forward Sioux Falls brings public and private leaders together, expanding success to all corners of our community