Letter from Campaign Co-Chairs
For over three decades, this city has shown how collaborative efforts driven by Forward Sioux Falls have propelled us forward
For over three decades, this city has shown how collaborative efforts driven by Forward Sioux Falls have propelled us forward—from nationwide marketing efforts to business expansion and recruitment programs, from Good Earth State Park to Foundation Park—the impact of Forward Sioux Falls on this community can be seen everywhere. Every resident and business in this community, in some way, has been positively impacted by Forward Sioux Falls. When you can say that about a program—that's powerful.
Mayor Paul TenHaken
City of Sioux Falls, Honorary Co-chair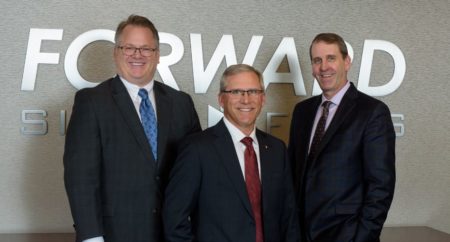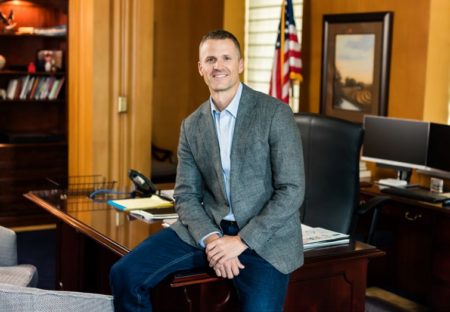 Over thirty years ago, forward-thinking community leaders established a vision for a prosperous, dynamic region to be achieved through bold and intentional economic development efforts. Critical to that vision was a public-private platform for setting agendas and executing strategies in pursuit of long-term objectives but aligned with near-term needs and opportunities.
This platform—Forward Sioux Falls—has become nationally recognized for creating decades of economic growth and corresponding quality of place enhancements that have made Sioux Falls the envy of communities across the Midwest and throughout the United States.
Every five years, Forward Sioux Falls engages the business community and civic leaders to design a freshly imagined program of work. This is accomplished in a collaborative way, where broad-based input is combined with metric-driven data so that the objectives are well-focused and measurable outcomes are established. Much of this work is accomplished through the Sioux Falls Development Foundation and the Greater Sioux Falls Chamber of Commerce; however, other community partnerships are also leveraged to maximize our resources in an efficient and effective manner.
Sioux Falls area businesses, as well as our public partners, understand the importance of working together. Competitors put their differences aside for the collective benefit of our community through a unified effort to grow and diversify our economy. And the results continue to exceed expectations!
We appreciate the commitment from our 400+ investors and we ask for your continued engagement. We also encourage organizations considering a first-time investment to join the effort to elevate our region's economy as Forward Sioux Falls 2026 continues to build on our momentum.