Forward Sioux Falls
Resources & Media
Learn more about Forward Sioux Falls with downloadable publications, videos and more.
2022 Annual Report
Review outcomes from our past year's initiatives.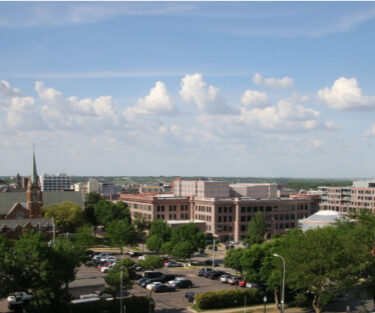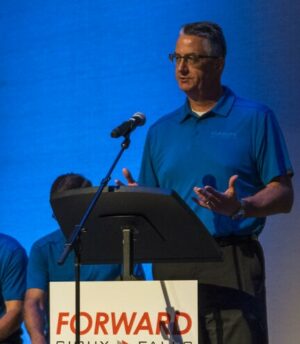 Leadership in action
Mark Shlanta's passion for our community was profound and relentless. Some who worked with him closely share thoughts on what made Mark's impact so meaningful.
Powered by Forward Sioux FAlls
Those who invest with us share the same vision for Sioux Falls as we do—a better workforce, a well-established job market and helpful, long-standing partnerships among companies in the region.
Defining the Modern Era of Our Community
Dave Rozenboom, First PREMIER Bank President and Former Chair of the Forward Sioux Falls Joint Venture Management Committee, discusses how Forward Sioux Falls has "Defined the Modern Era of Our Community."
KELOLAND Living
Sioux Falls Development Foundation President/CEO Bob Mundt and Forward Sioux Falls Chair Dave Rozenboom discuss recent and upcoming workforce initiatives as well as the overall impact Forward Sioux Falls has upon our area's economy during a June 5, 2019 taping of KELOLAND Living.
Media Relations
For media inquiries, contact the Forward Sioux Falls team. We're always ready to spread the message about growth in the region.
Contact us for more information